Book a Appointment for Free consultation
Enterprise Software Development
Learn about Voliom Enterprise software development services
Introduction to Enterprise Software
The more the progress in Business, the more diverse its software needs become. Enterprise software development solutions are an efficient way to hasten workflows and to scale back human error. The proper program, productivity, and workflow visibility are often increased, resulting in a lift in revenue.
Services provided by Enterprise Software are mostly Business-oriented Solutions. These softwares are implemented on the need of the company keeping in view the size and needs of the Company. There are several types of Software used by Enterprises.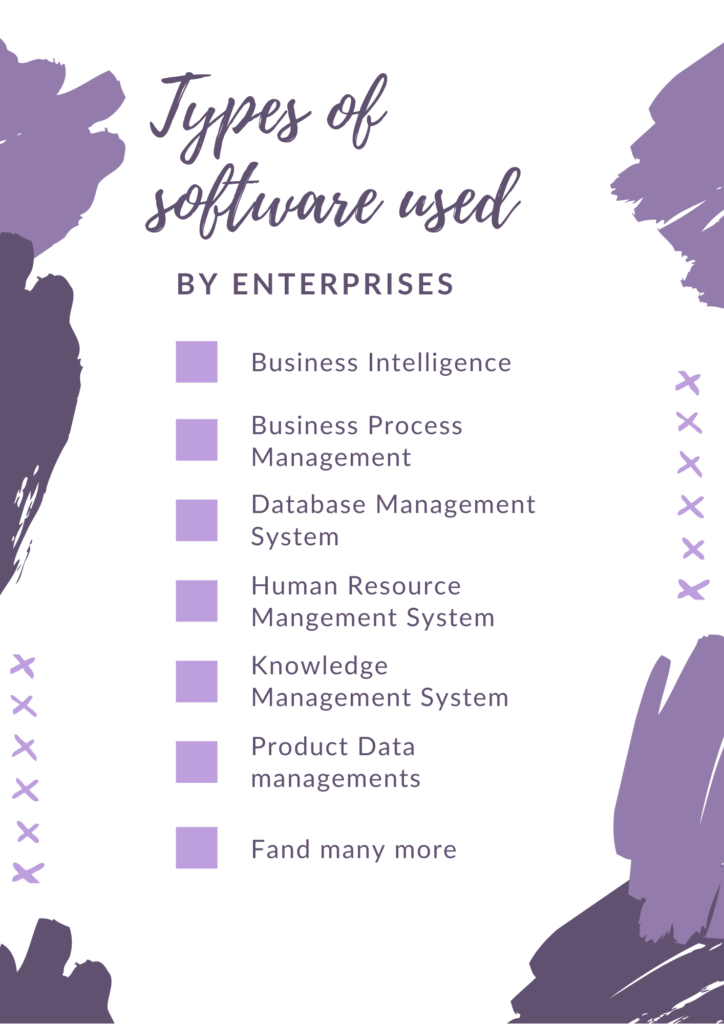 Voliom is developing highly secure, reliable, and interoperable enterprise software/solution architecture. You could get every type of enterprise-level Software development services. Voliom has the potential to supply customized and scalable solutions to the clients.
Technologies used by Voliom for Enterprise Software development:
Languages:
Java, C++, C, .Net, Visual Basic, C#, WAP, XML/XSL, SOAP, JSP, ASP
Databases:
Oracle, Teradata, Sybase, DB2, PostgreSQL, MS SQL
Solutions:
ERP, Workflow
Enterprise Resource Planning ERP
We are going to define it as simply as possible. As ERP (Enterprise Resource Planning) don't give a full sense. Enterprise Resource Planning is a type of software, that an organization uses for the management of daily business tasks like accounting, inventory management, human resources, procurement, CRM, and many more. A complete ERP includes enterprise planning based on analytics, budget, and report for prediction of requirements and outcomes.
ERP systems are designed around one, defined arrangement (schema) that typically features a common database. This helps make sure that the knowledge used across the enterprise is normalized and supported common definitions and user experiences.
These basic blocks are interconnected with business processes driven by workflows across business departments. These deprtments include finance, human resources, engineering, marketing, operations, connecting systems, and the people that use them. Simply put, ERP is the vehicle for integrating people, processes, and technologies across a contemporary enterprise. Being a software development company Voliom is confident to deliver ERP development with 100% efficiency.
Corporate Headquarters
VOLIOM , Registered In USA
Offices:  Turkey and USA
Mail : mail@voliom.com
© 2023 Voliom All Rights Reserved
© 2023 Voliom All Rights Reserved